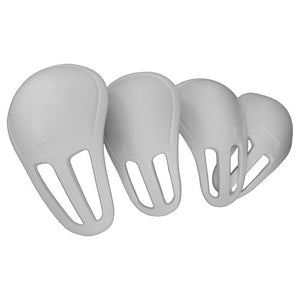 Chest Protection Inserts – CoolGuard Protectors Super
Regular price $ 30.00 Sale
Chest Protection Inserts – CoolGuard Protectors Super
CoolGuard Super Inserts made by QP Sports.
Compatible with ProBlock Women's Tanks and Sports Bras.
Made from foamed PUR (Poly Urethane Reaction).
Insert extends around and under arm for added protection.
Inside and flexible edge provide comfort while exterior provides rigidity for improved impact protection.
Offers protection against painful knocks in karate, boxing, soccer, basketball, hockey, rugby, football, high impact martial arts and many other sports.
Washing Instructions:
Clean with a damp cloth and let air dry.

Do not leave in Women's Tank or Sports Bra when washing.

Do not leave out in heat, which could result in losing the shape and effectiveness of the chest protector.